Nowadays hunting is a great activity to enjoy pastime with excitement. Before learning about the tips and tricks on how to clean a rifle scope, you must know how it works. Whoever you are a novice or expert shooter you need to know the weapon mechanism and have skill as well.
Proper aiming allows you to get your targeted animal. This is why scope is such equipment which is as important as the rifle. The high-end scope helps you to focus correctly and make your shooting worthy. When you look through the lens before shooting the animal, you will get clear vision.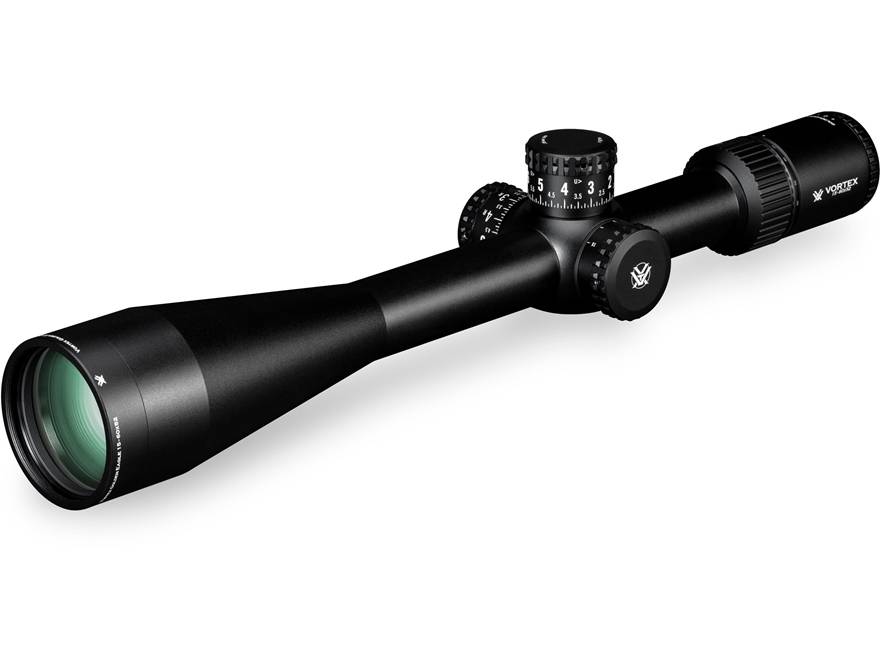 How To Clean a Rifle Scope Tips And Tricks
Riflescopes
Riflescopes are designed for having an accurate vision when you are firing at long distances. By looking through the scope, you can magnify the image, and it offers you a reticle in which point you like to shoot. Shooters choose the scope on their gun is because of faster and easier to look through a scope at the target. However, for successful firing, you must take care of your scopes. Lack of proper maintenance, your rifle scope may lose the crispness and sharpness. Besides that regular care of you, the gun scope will prolong its lifetime.
Scope Categories:
There are various types of rifle scope. Among them, you will find three basic categories of scopes. They are given below: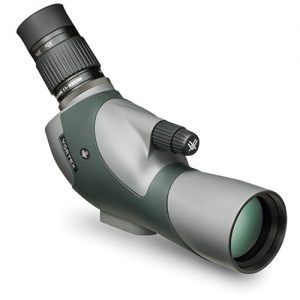 Spotting Scope
Spotting Scope designed with a large lens. It offers wide vision and light gathering capabilities. It looks like a telescope. This type of scope is usually used for birding, surveillance, hunting, and viewing landscape, wildlife, ships and other distant objects.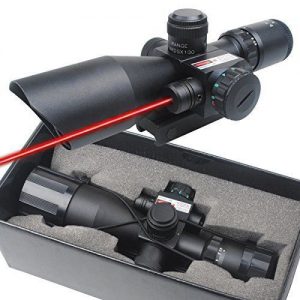 Tactical Scope
This kind of scope specially made for the shooter who likes to shot from long distance. It offers a complete reliably in extreme conditions. With this type of scope, you can quickly shoot your target objects. It's an excellent tool for precision shooting.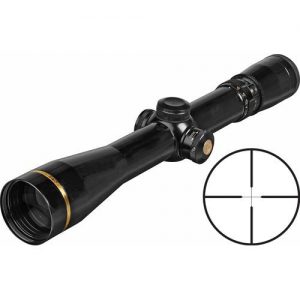 Long Range Rifle Scope
This is actually a type of high-quality scope which helps you shooting accurately from a long distance. While you are prepared to shoot you need something that helps you broaden your leg of your rifle a bit.
Benefits Of A Rifle Scope
You may think that rifle scope is silly equipment that costs heavy but after going through the writs up you will clear about how important rifle scope is. Why you should consider it with importance as like your gun.
Better vision
To get a better vision on your target accuracy is a must. When you aim at an object from a 100-meter distance, you need to make sure your target accurately. On the other hand, your target will be missed. Riflescope ensures better accuracy while shooting. You will feel confident there is a minimum chance of losing the target.
Better score
Those who like to score better in shooting sports he must need an accurate target. Riflescope helps you to do better score in shooting competition. Having better score regularly means you are improving your aiming skill over time. Who does not want to score top in shooting competition? Then, why not attach a gun scope on your rifle?
Take Shots from a Distance
A professional shooter likes to shoot from a distance. If you go for hunting you have to aim at your prey from a long distance otherwise it will flee. Shooting an object from a vast distance without scope is quite tough to target. There is a huge chance of failure that makes your joyful task stressful. A rifle scope lets you aim at the object very close to you and increase your confidence as well. There is a high success rate targeting from long distance.
Increase Self-confidence
To be a pro shooter confidence is the first condition. Other than that, at the more prominent competition, you need to have courage and confidence yourself. While aiming at something but you cannot hit it accurately you get hurt. You may lose hope that you are no good at doing this type of job. By attaching a scope on your gun, you not only boost your shooting skill but also increase your confidence. When you get more confident, you can hit more preys accurately.
How Gun Scope Works
Before learning about the tips and tricks on to clean a rifle scope, you must know how it works. Simply scope is a tube that is made of aircraft aluminum, Aluminum or titanium. Inside the scope, you will find a complex set of mechanisms like lenses, magnification rings, and adjustment dials. The purpose of gun scope is to offer you clear vision through a magnifying lens to aim at your targeted subject.
How To Clean A Rifle Scope
Would you like to see a clear vision through a rifle scope? You should take care it properly as like your rifle. Riflescope works pretty well when you maintain it properly. Proper care broadens your scope life along with preventing damage to expensive multi-coated lenses. Now I am going to discuss time tips and tricks that help you to expand your knowledge on how to take care of your rifle scope. Let's start:
Clean regularly
The scope should be cleaned as often as the rifle. While you go for hunting your rifle scope catches dust, water, scratch and some other substances. After back to home if you do not clean it properly it may get damaged within a short time. You can also use anti-fog cleanser to wipe out the dried water spot.
Use smooth objects For cleaning the scope
The modern rifle scope is as precious as the rifle. Do not leave it without cleaning correctly after back to home. You will find various kinds of scope brush and cleaning packs made from a renowned company. You can buy one that offers your scope extra care. The lenses of the scope can be damaged if you do not use a suitable cleaning kit. During wiping the outside of the scope be aware that the brush is oil or grease free.
Soft-Tek Microfiber Cloth
Use a soft-tek microfiber cloth to eliminate minor smudges or fingerprints from the lenses surface. It is a chemical free cloth that is safe for cleaning glass, plastic or multicoated lenses. This type of fabric is very thick which can easily grab tiny particles on the glass surface. You can also use it for cleaning optics, shooting glasses or sunglasses.
Wrap The Scope In Plastic When Storing It
Storing the scope is kinda vital after finishing the operation. The scope can be damaged for the lack of proper storing. If you do not store it carefully, it may be affected by humidity or rust. This is why the professional shooter suggests saving the scope wrapping with plastic so that it can remain dry.
Handle The Rifle Carefully
As the scope is connected with the surface of the rifle, you should handle the rifle correctly. You should be careful while hunting. For instance, you have looked a deer and start to shoot him quickly. Unfortunately, you are smashed with tree and dropped the weapon down. As much the rifle is damaged the more your gun scope will be destroyed. It receives more impact than the rifle. So always keep cool and carefully handle the weapon.
Rainproof Your Lens
Hunting is very interesting in rainy or snowy weather. You can efficiently hunt a lot of animals within a short time. The problem occurs when your scope lenses are not rainproof. Raindrop and ice affect the lens and make it blur. So if your lens is not weatherproof, you can buy a riflescope coat, scope jacket cover. It protects your scope against bad weather and off more durability.
Keeping Your Cleaning Kit Safe
After cleaning the scope, you should store the cleaning kit safe. Certainly, you don't want your cleaning kit catches dust that will end up on the scope. If you use a microfiber cloth for cleaning the scope, you should wash it after several times using.
Cleaning the turrets
The turret is an essential equipment of your rifle. While going for a cool area of the world dust and condensation will not be a new problem to you. For this reason, you need to remove the caps from the windage of the riflescopes so that the stacked air can get out. You also need to make sure that there is no debris is trapped in the rotating area. Dust inside the cap can re-contaminate the turret.
Final Verdict
The popularity of hunting is increasing day by day. Winter is coming, and the avid shooter is getting ready to go for shooting. Before going to hunt it is wise to check all the parts of your gun is okay or not. If you seem everything is okay, then your hunting journey will be enjoyable.
However, in this article, I am trying to focus on the importance of a rifle scope and how you need to take care of it. Hope the above mentions tips and tricks will work for you if you want to make sure that your scope is reliable hunting equipment. For your kind information, always try to go for a high-quality cleaning product. The high-end product not only increases the lifetime of your scope but also prevent it from being damaged.